RECRUITMENT OF POLISH PROFESSIONAL AND SEASONAL WORKERS FOR THE HOSPITALITY AND GASTRONOMIE INDUSTRY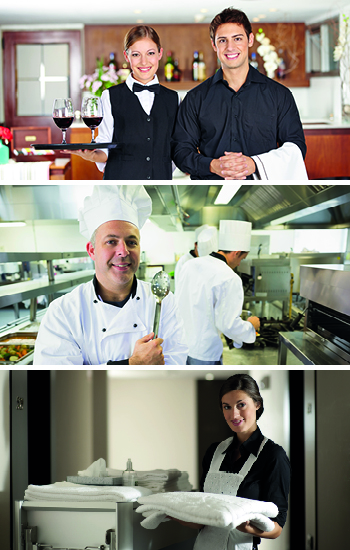 The lack of professionally trained staff and seasonal workers within the entire German speaking area, has reached a new dimension. The demographic changes, specific requirements and seasonal fluctuations are strongly noticeable in the industry.
It is our mission to solve your staffing issues.  Previously known as "Personal Service Insel Rügen", we have operated successfully as a recruitment agency for Polish professionals in the hospitality industry for the past five years.  
We focus on clients within the hospitality industry and therefor are familiar with the specific characteristics connected to the industry. Regardless if it is a privately owned or internationally based Hotel chain, our experiences cover all kind of hospitality businesses. We are able to support our clients with different services from solutions for temporary staffing issues to helping to create a long- term personnel plan.
Due to our base in Poland and close-knit connections to our partners, we are able to provide highly qualified, motivated and German speaking hospitality professionals for temporary, seasonal or permanent work within the local industry.
This way we keep your payroll transparent and efficient, especially during the peak times of your business. It is our aim to be a reliable and longstanding partner to your business.
We offer outstanding personnel for food and beverage, as well as reception.